Model: VW Scirocco GTII Auto
Year: 1990
Mileage: 120k approx
MOT: No
Current owner: Yes
V5 present: Yes
Location: Farnham, Surrey
Price: SOLD
Contact Details: PM for mobile
Unfortunately due the loss of storage, lack of time and the need to dramatically reduce my fleet of various hangers on this old girl has to go...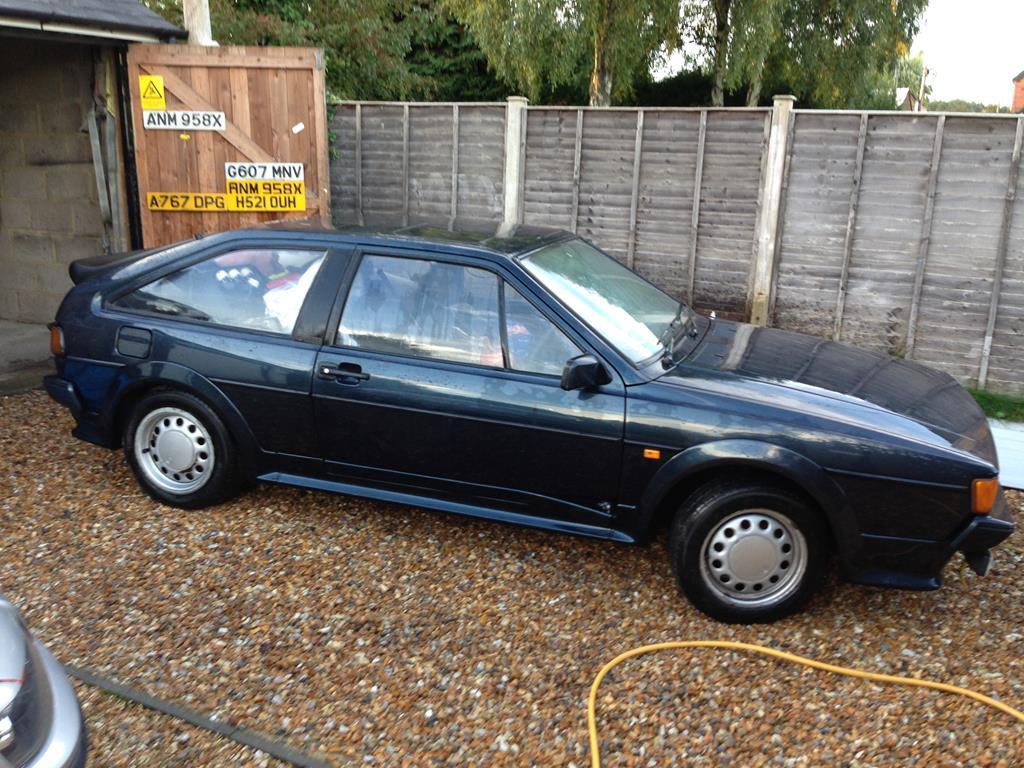 The car is an 1990 AUTO 1.8 8v GT2 in Royal Blue metallic (LA5U). All standard apart from the Weber carb conversion,stainless steel braided brake hoses all round and an early mk2 GTI front grille (with red paint sanded off).
I first owned this car in 2000/2001 having bought it off of a mate as transport to my new job having just graduated. Ran it for a few years then company cars meant it got sold off to another friend for his transport for a couple of years, before passing back to me in mid 2007 as i had a 'spare' garage and it had intermittent starting 'issues'. Where to be honest it has sat waiting to be resurrected (in reality fix bodged alarm removal by thankfully for the Great British Public now defunct garage) whilst I rebuilt houses, other cars etc etc and well life just got in the way. 12 years later its still there, somewhat dustier but not having noticeable deteriorated during it slumber in a dry garage.
The good news to start is that the engine turns over freely by hand, with good compression and all the electrics ( lights, radio, etc)apart from the starter system appears to be working spare a couple of blown bulbs. However there does appear to be an open circuit drain to earth but haven't looked further. I think a couple of hours of someone who knows what they are doing should sort it. I'm fairly sure the culprit is/was a badly fitted and equally as badly removed alarm system but an 8month old son means i have no time to go tracing wiring faults without the threat of loosing some vital man organs.
Bodily it's all sound and all the underside, sills etc appear to be sound and grot free. As far as i am aware it has never been welded. It would benefit from at least a good colour polish as the dark blue does show the stone chips quite badly ( VW paint of this era isn't the best, especially the lacquer as we all know...) it's particularly noticeable on the bonnet. I've also previously removed the sound proofing under the bonnet as it was crumbling and looked a state... (it'll come with the replacement kit as sourced from a Blueshark of this very Parish). The body kit is all present and correct apart from one broken clip on the drivers door, but I think it's a generic VW type clip so should be easily replaceable, from VW Heritage etc. It would also benefit from a new tailgate seal/boot lock seal/ rear light seals to avoid water ingress in the common fault areas.
Its also missing one outer wheel trim, as per the picture above but they do appear on e-bay from time to time. (mostly in Estonia...)
I also noticed the windscreen has a small bullseye just above the drivers wiper but not sure this an MOT issue, given its position.
Interior wise it's all present and correct, it could do with a good shampoo/ steam clean, but as you all know the interiors on these come out fairly easily, so again a few hours work should sort it ( well apart from the period correct cigarette burn on the back seat (about the size of a small drawing pin) you can also marvel at the non inertia rear seatbelts that VW fitted as standard...
The drivers seat also could do with new plastic bushes, again a common VW fault and easy to fix when the seats are out, I might have some in a draw if so I'll put them in the glove box...
I would also assume the fuel system could do with a complete overhaul (there is a new filter though...) as well as replacing the auto-trans fluid and filter) however surprisingly for one of these the fuel filler neck appears to be surprisingly rust free and in one piece.
I also have all the original manuals, sales brochures etc and all in the VW grey plastic faux leather binder. As well as the original dealer number plates...
Along with the car will come what spares are in the garage / boot...
Front discs & Pads
Rear shoes
Rotor arm, brand new Spark plugs/ plug leads and dizzy cap
Under bonnet soundproofing kit
Spare drivers door mirror unit (bought to obtain replacement glass with factory plastic rear fixing as I hate the stick on 'replacements' they never look right.)
Pair of nearly new front foglights as one of the existing has a cracked lens
Clips for pass side driving lamp (the terrible little white plastic brittle things VW saw fit to use to secure a light...)
Replacement Automatic transmission gear selector handle as existing has a crack so can come off in your hand if not careful...
Factory air intake / air filter housing unit (but no green ball)
I'll throw in its well worn Haynes manual as well.
PM me and i'll happily talk about the car, send more pics, provide tea, biscuits and a wander around a very small part of the South Downs National Park, bring the kids visit Birdworld whilst you here... I hope to have a couple of hours over the weekend to get it out into the daylight to get some decent pics so if there are any specific details anyone wants let me know.
Please note This car has been off the road for approximately 12years... So please don't ask if it can be tested/ driven away, it will need a trailer, at the very least it will need new tyres and a complete strip and clean of the fuel and brake system, as well as a run through the electrics...
I'm still tempted to put this in long term storage but i think really it needs to go. It would make a great entrant for the festival of the unexceptional or waft to the annual meet in automatic 2 pedal luxury.
Few more pics including the last one from around 2001 and the early days of digital photography when i fitted the Weber carb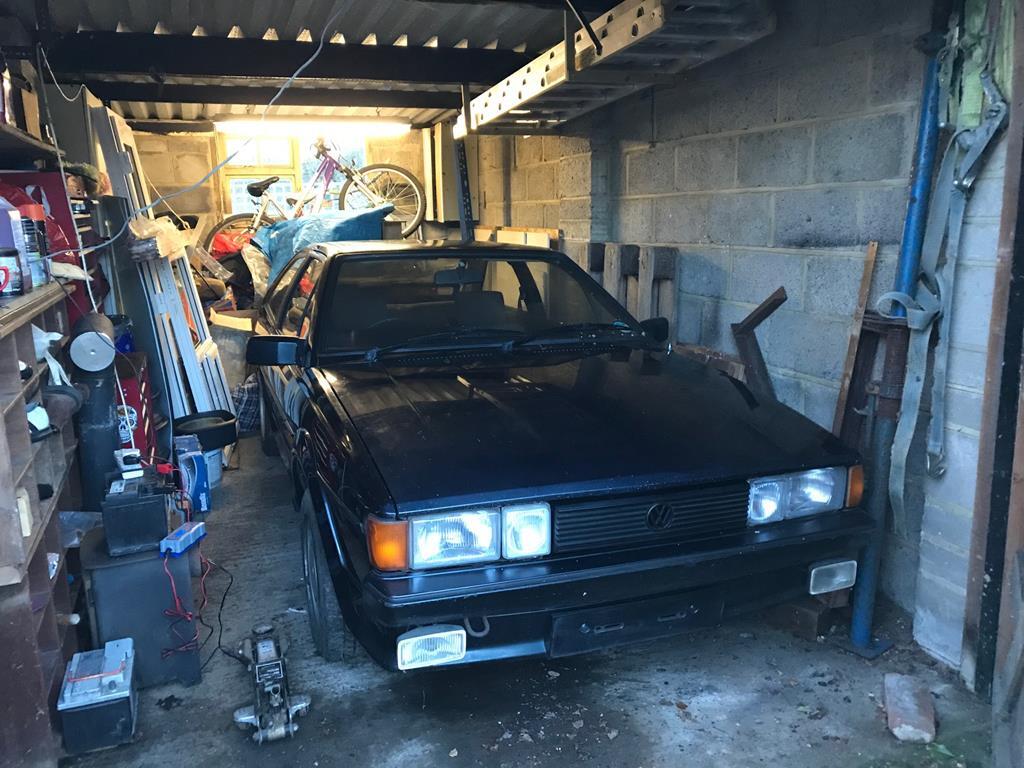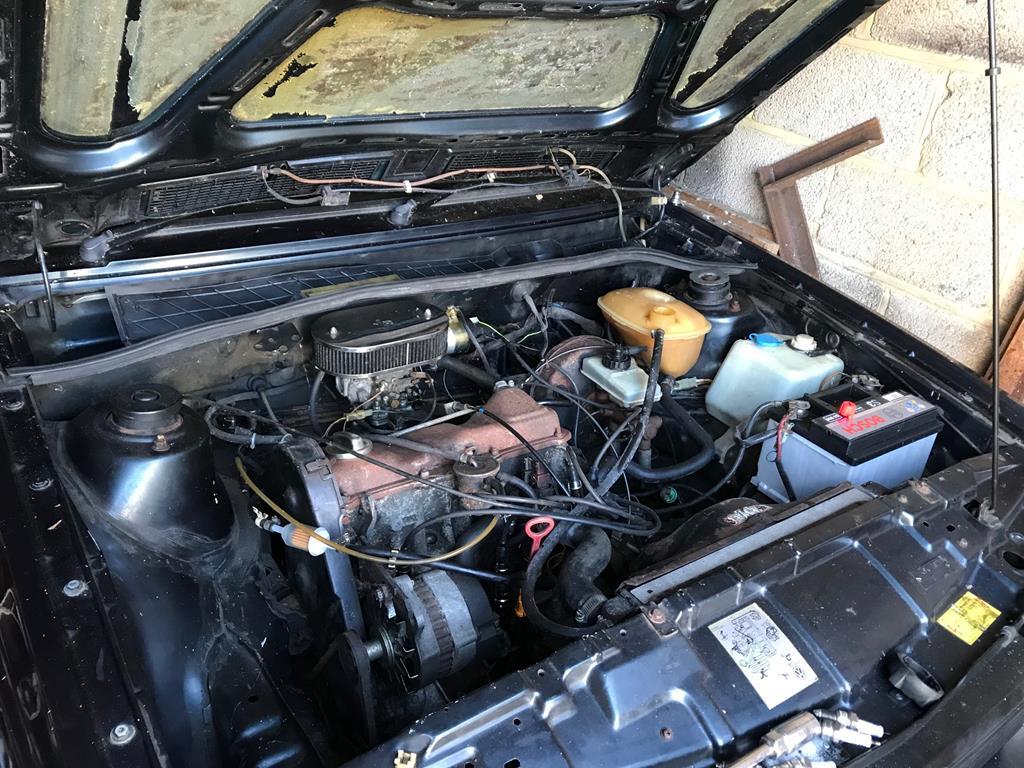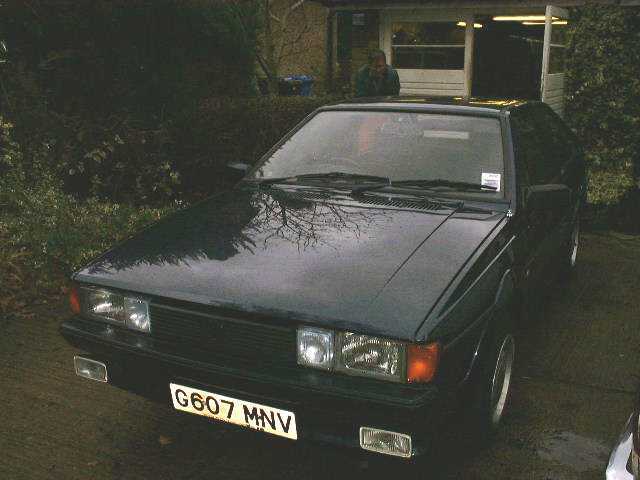 I also have all the parts (apart from a gearbox) to convert this to manual from auto (including manual steering column, pedal box, linkages etc) as well as a set of NOS 15" still boxed G60 steels available via separate negotiation.