Right, the original 'Beast' - thought I'd start again on new forum with the car that can be blamed for a lot of things........
1987 Scirocco GTX in Helios bought June 1989 from Bell and Colvill of Caterham to replace an '82 CL I had owned since Aug 1985.
During 1990-1992 a steady flow of mods and upgrades to end up with the following spec.
BRM 152 (BHP) 2-Litre 8v- 1984cc, Audi crank, Schrick cam, Mahle pistons, uprated clutch,fully gasflowed, balanced etc etc., Neuspeed TB, K&N Filter, Sebring exhaust. Rolling roaded twice in period- showed 136-138 bhp at the wheels on BRM rollers which were generally assumed to have a 15% correctional. Happy GTXTRA.
16v front brakes, BRM38 Servo conversion, Neuspeed shortshift, Bilstein Sports kit, Autotech roll bars and top/bottom 'z' front stress bars, VDO Gauges in place of ashtray, revised badging, BBS RA 6 x 15' bought new from GTI Engineering at Inters 1990, sold the P Wheels in the car park as I fitted the new rims.
Ridiculous stereo system.
Featured in VW Audi car mag in October 1990.
A20 GTX plate bought in '92 from DVLA for £125.
Sold to a mate in September 1996 when I went on my first overseas stint and bought back in November 1998 when I had been back for a while and he was off to follow the cricket.
Nothing much happened to the car in this period; when I was living in Sydney late 99-March 04 a neighbour gave it a run every other week for me and I used it on Annual trips back to Blighty.
March 05, returned to BRM for a service, much needed, and started noticing PVW/Golf +............hmmmm......i was dragged back into this Dub thing after giving up on Inters after 1994........however just six days after a new downpipe and filler neck, smoked indies disaster struck on 31 May 05....
Before the trip back from Formby-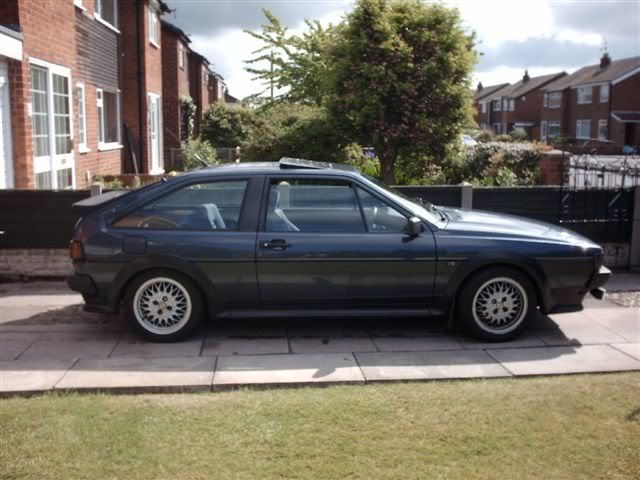 About 5 hours later...
the lhd lorry side swipe blight had claimed another victim....sister and niece in car with me - we were lucky to escaped serious injury, police couldnt believe we were still in one piece. Tough old Mk2 Roccos!
got the wreck back and stripped it, intended to swap all the bits into the silver scala i picked up three weeks after the accident but decided that was too nice a car to mess with.
picked this gtx up from ebay instead.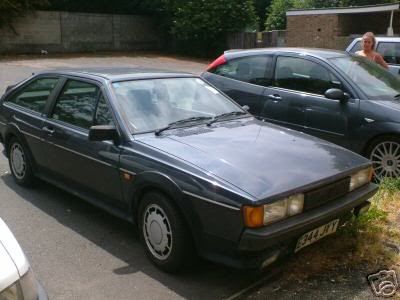 and swapped the brm car bits over to end up with this by sept 2005-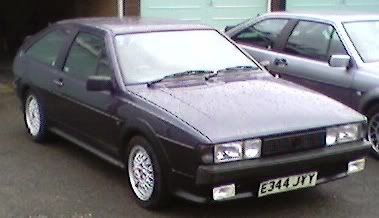 after assigning my A20 GTX plate to the new car around Xmas '05 I then sorted some clear indicators, fitted the old cars gtx grille with the mudflap model badge and replaced the rear badges with the set i had originally used on the old car - the two piece Scirocco/GTX badge as fitted to the 16v only and a Karmann badge as per cabrio front wings.
Summer 2006 had seen the RA's replaced as a stop gap with some MIM alloys that the valver had been on when i got that car. Also tried the non fog lamps look on a Rocco for the first time.
around this time also fitted some Corrado seats (fronts only).
A huge improvement.
Early 2007 swapped drivers door and sunroof panel for ones from old car - they were in much better nick - and also had the electric windows fitted - once again a salvage job from the wreck.
Happily got some G60 Steels from Brown the Reaper at this time too.
Which brings us to the Beast in 2008.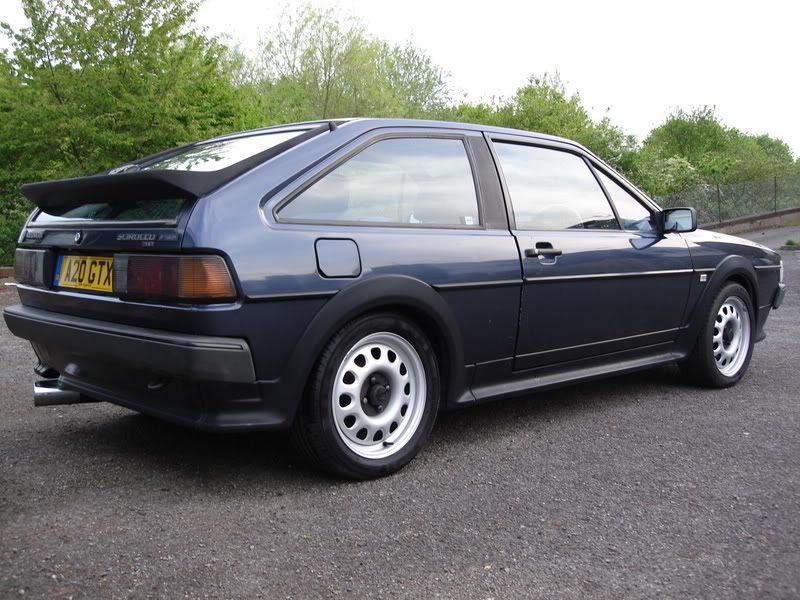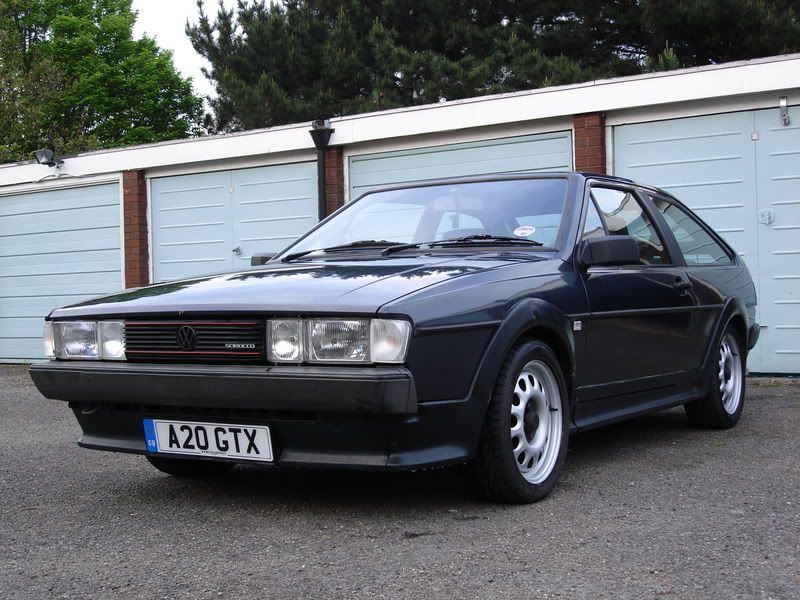 Replacement bonnet, new front carpet courtesy of Darren and NOS dashboard fitted soon after these shots - showroom style!- with clocks from original engine.
Still to come -
Full respray
possibly CL grille spats
Leather - retrim of seats, door card inserts and rear parcel shelf, colour tba
New rooflining
Wheels..................still not sure what will be the final choice on this one.......
Completion? Targeting 2009 to coincide with 20th anniversary of original cars purchase.
Hopefully......
August 2008-
In a week that the car got slightly dented by local scumbags decided Beast needed a treat and did a deal with Mr B for his Castellets.........
cheers Sean!
April 2009 update - one of the few times the Beast had a proper wash today, still not totally sure re the Castellets on this one, maybe when it gets painted they will go better, might swap tyres with the GTL, that has 195/50s whereas the 195/45s on the BRM look a little lost under the arches I think. Still think the car looked at it's best on the G60 steels. 16v might suit the Castellets. dunno.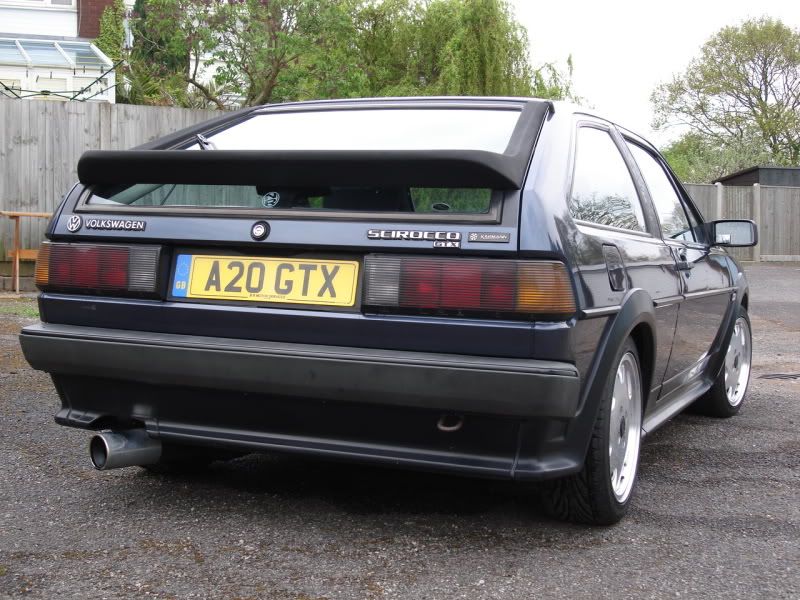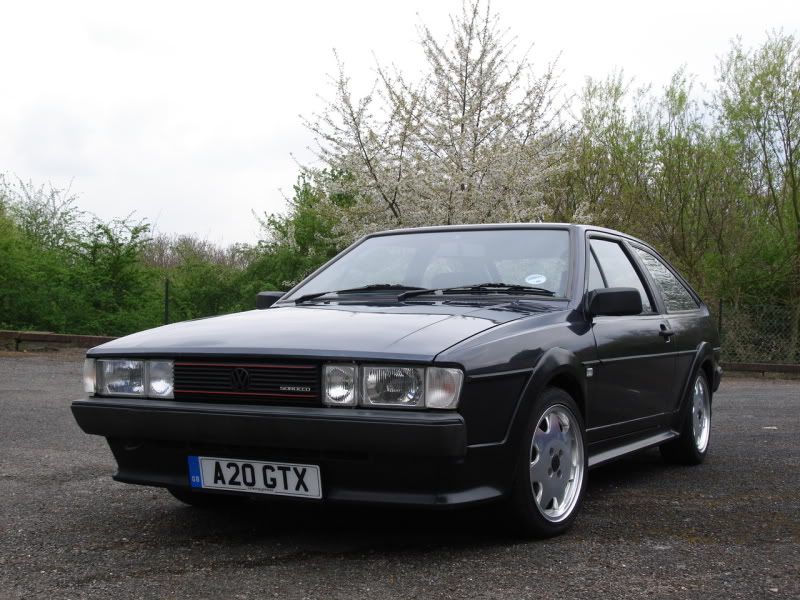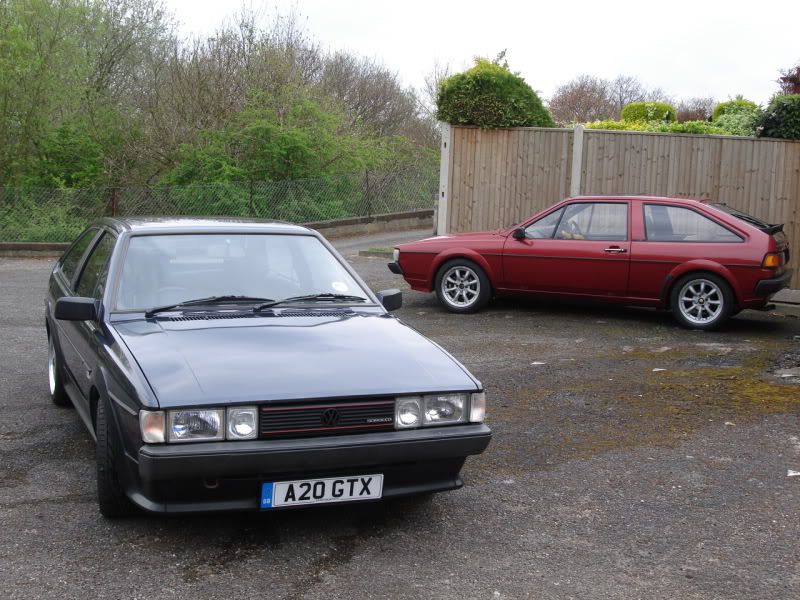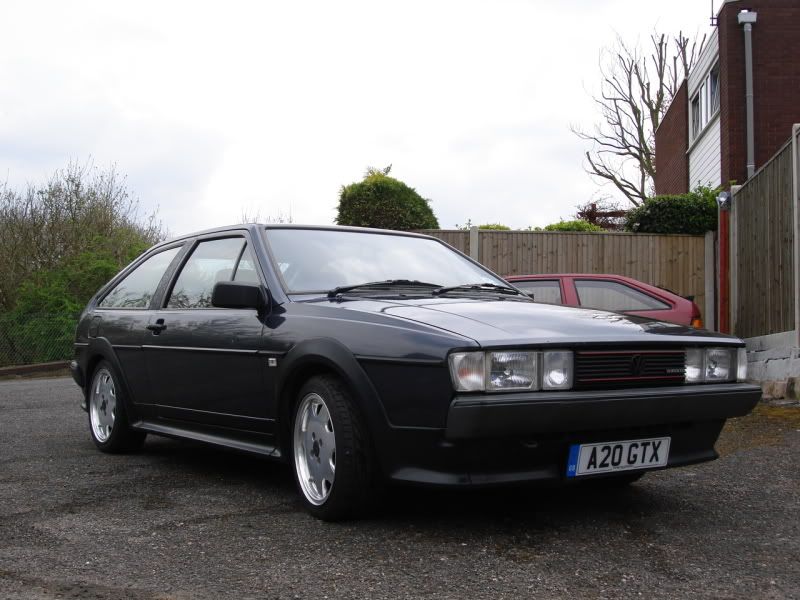 Pretty much trouble free this one, had to swap a fuel pump relay the other day in traffic, always carry a spare!, and the winter is a struggle to keep the batteries alive across the fleet too. Happy this one is now garaged; MUST get this painted before I start on the Mk1!!!!