Thought it was time to properly record A16 GTX on here.
the original car- a lhd 16v in gun metal grey that bell and covill converted to rhd.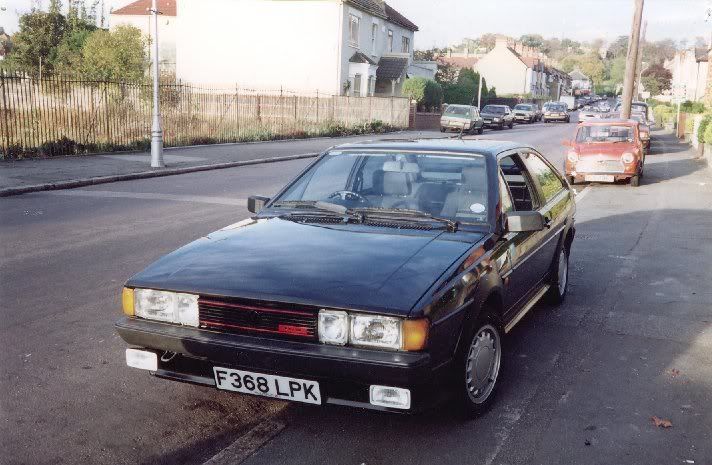 It showed an 11/85 (i think) build sticker but was not registered till F plate (88/89) which ties into how few of these cars were sold. List price was about £11k when an 8v was £9k or so.
VW Audi Car Magazine 1990 Inters Report -
Aero-mods and weight loss programme Spring 92 - Car was rolled in the Lake District, perhaps linked to edgy handling/steering due to what turned out to be a pretty shoddy rhd conversion.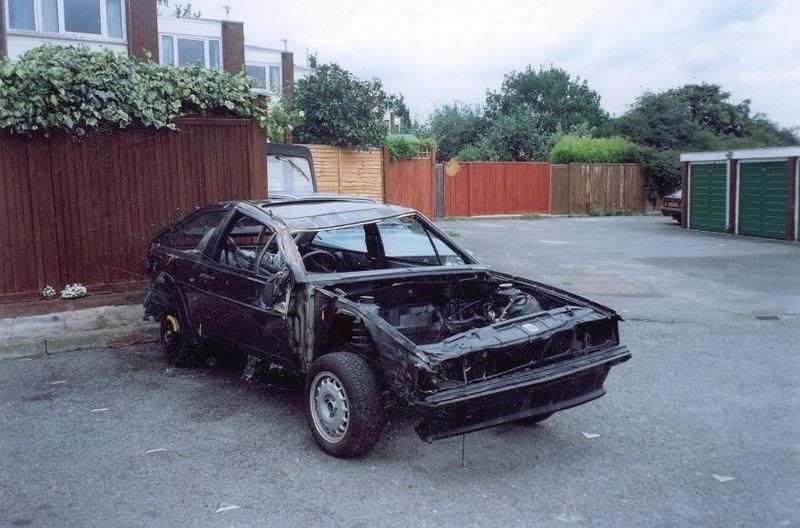 Then owner acquired an 87 GTX 8v to act as donor car for all the running gear to b transferred across in July 92.
A16 GTX plate purchased and assigned at this time too.
Reshell lead by other mate who owned the mk2 Storm in background.
off to Inters 93 to win Rocco show and shine believe it or not..........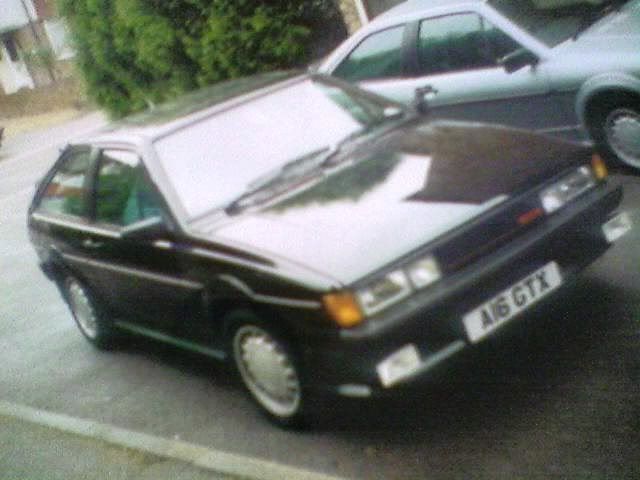 The lost years - 1994-2006
Lost touch with owner Mark and he continued to use the valver as a daily until 98/99 when a combo of crash damage, parts availability and a growing family saw the car consigned to a dusty 7 years in a Docklands garage.
After returning from five years in Oz we then meet up for a few beers, I had no idea he had kept the old car all that time.................once he found out I was firmly back in Rocco mode he then said I should take it on - it was being threatened with a trip to the scrappy due to his Missus wanting to turn the garage into a playroom..........
As I found it.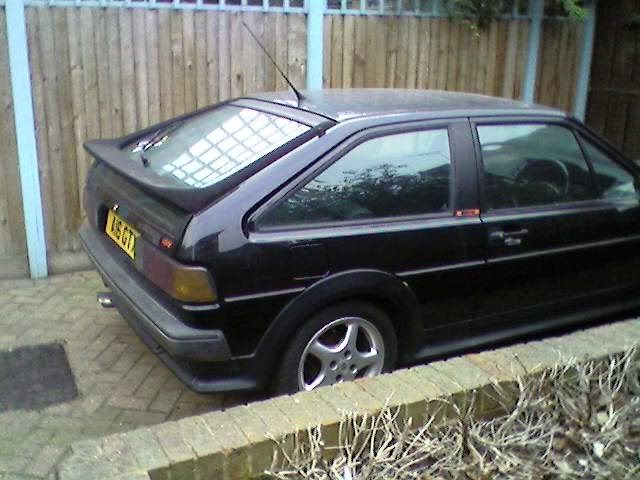 As delivered for re-commissioning at the Phirm, Feb '06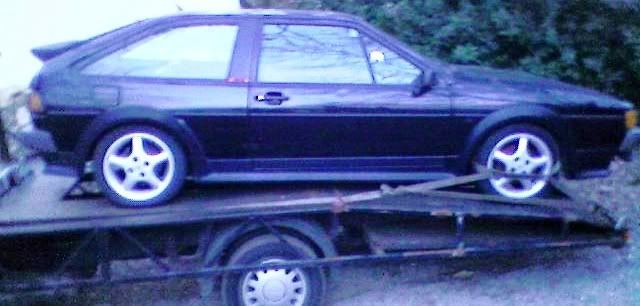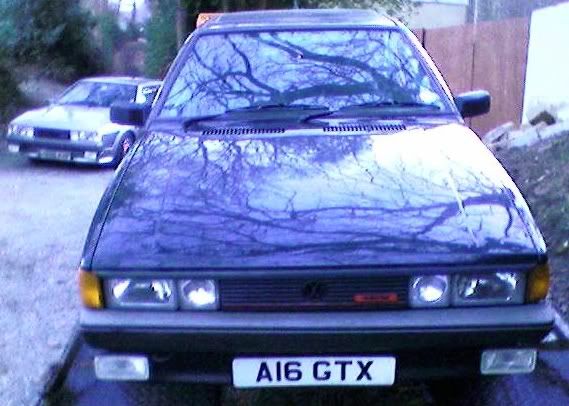 Spec at this time -
Standard KR
K&N
6 x 15 Mim Alloys
Autocavan Superbrake linkage conversion
Drilled discs all round
Koni Top adjustables/Eibach Springs
Neuspeed Top strut brace - to complement factory K bar
BRM headlamp loom/bulbs upgrade
Leather seats - bought in '93 from a scrappy with near new written off scala that had a factory option from the time specced.
Aftermarket A/C- came with the donor 8v chassis - precluded use of 16v radiator due to compressor and saw fuse box relocated to glove box due to interior outlet.
Despite being off the road for so long car only needed new rad, oil cooler and a full service to get up to MOTable state. Fuel system and suspension issues were apparent but I wanted to give the car a few runs before I committed to other expense although couldn't resist swapping to the set of black indies run on the beast until then.
Sadly the first trip to NR was curtailed by a clogged fuel system, not rust but a red sediment from the old petrol. New fuel tank fitted to guarantee no further issues.
First NR and Inters 2006.
Bodywork not great, bonnet and roof full of small dents and scratches, drivers door had received a belt from a scummy eastend kid years before. Front bumper twisted after light impact with an impatient police car, windscreen a mess.
August 2006- fresh from the PhirmFX after whole offside, bonnet, sunroof panel and welded up top of nsf wing resprayed with the remainder being mopped. Refurbed the Beasts RA's and fitted these to the Valver.
ready for Mafia, G2B and E38.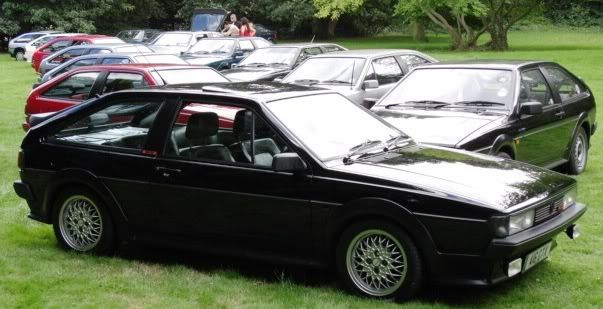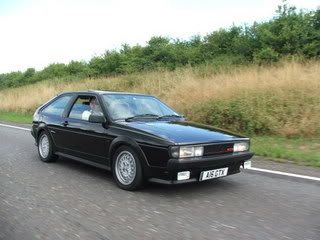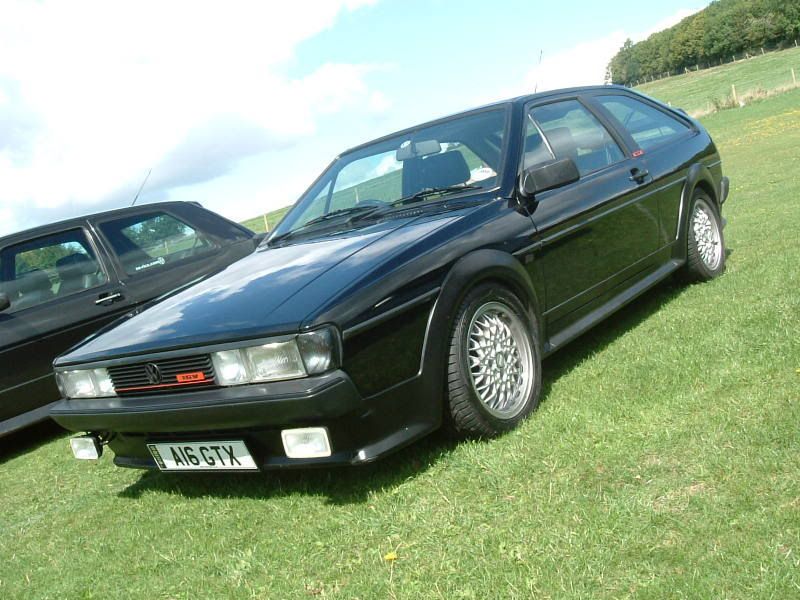 Still a few running/electrical carryovers from the long lay-up and the front suspension clearly not in good health.
New Koni fronts fitted.
Not much to report other than contantly cursing the poope summer and how to keep a black car clean until finally decided to remove the grille spoiler for Retro Rides and Mafia Meets '07- a cleaner look methinks.
Black rooflining sourced a this time too.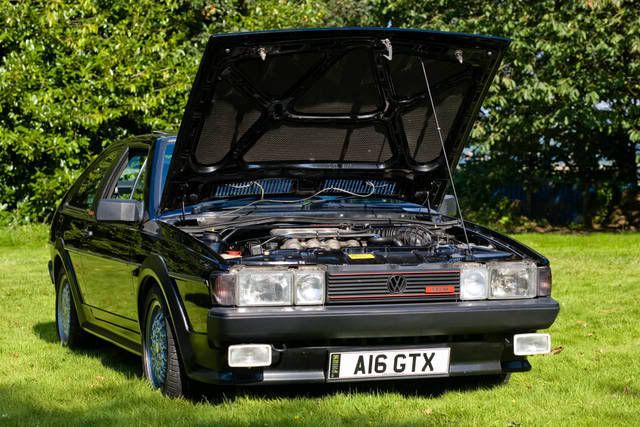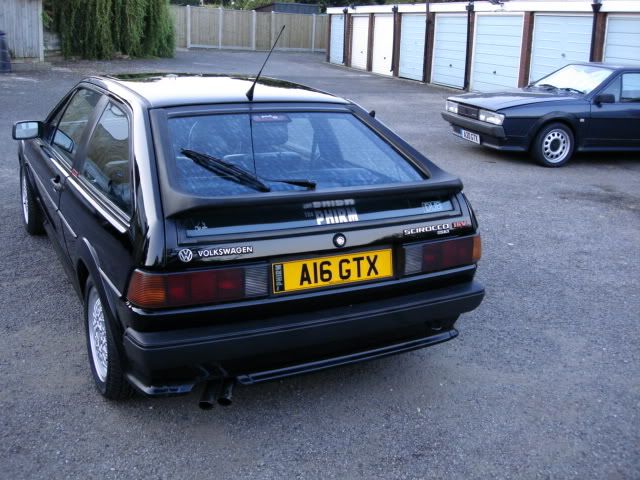 Early '08 , clear indies
temporary borrowed manifold
while this was being sorted in time for the Summer shows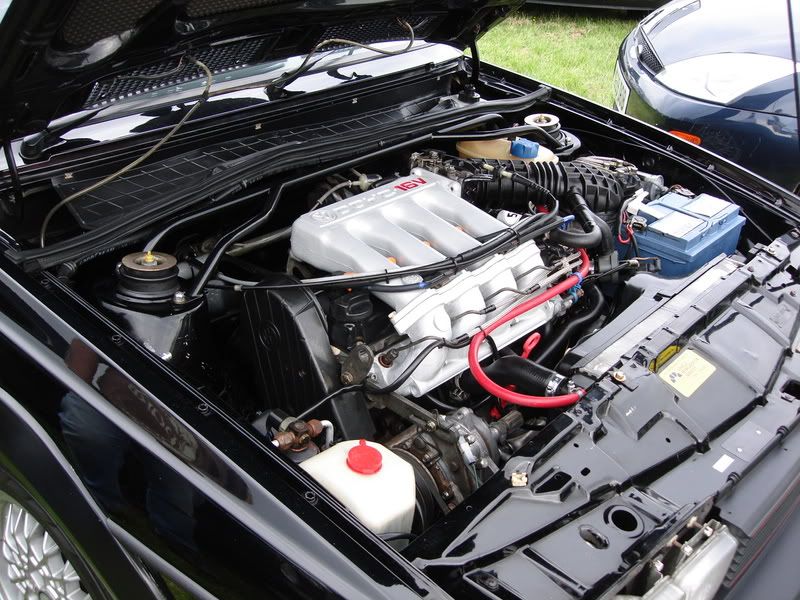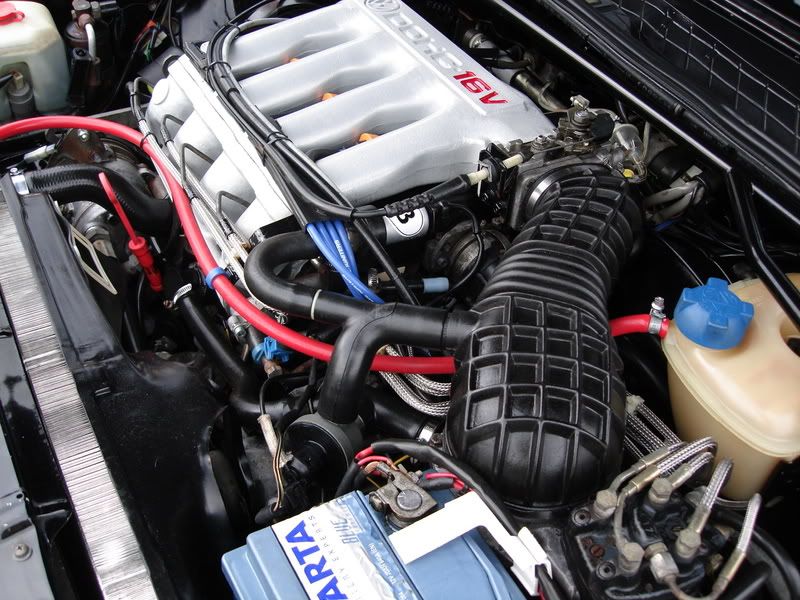 e38 purchase in time for end of season Post74 meet-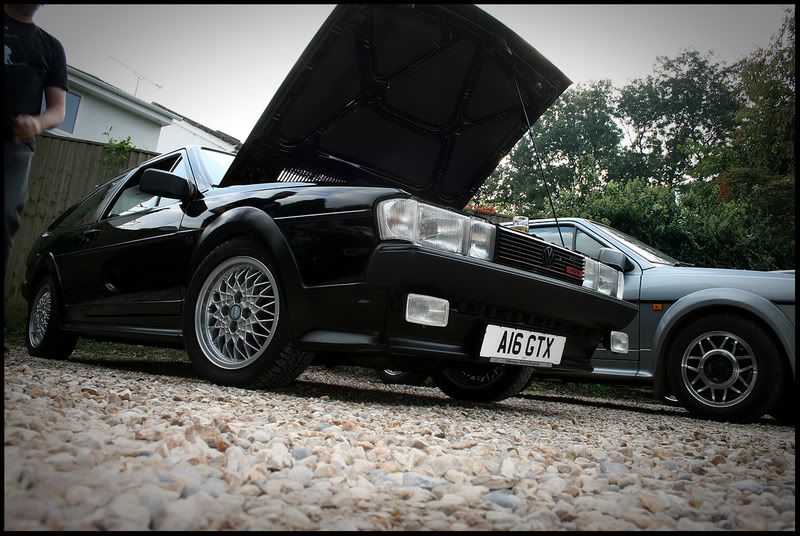 and the first of its treats for 2009.........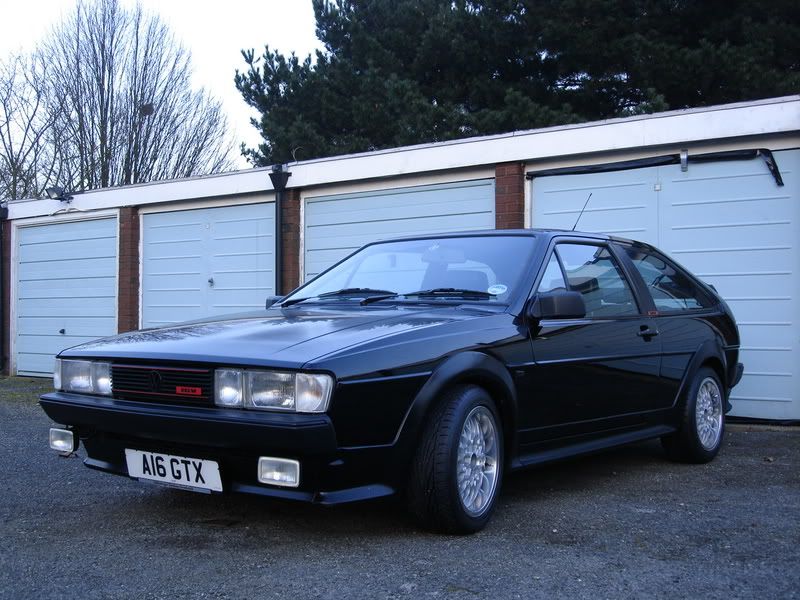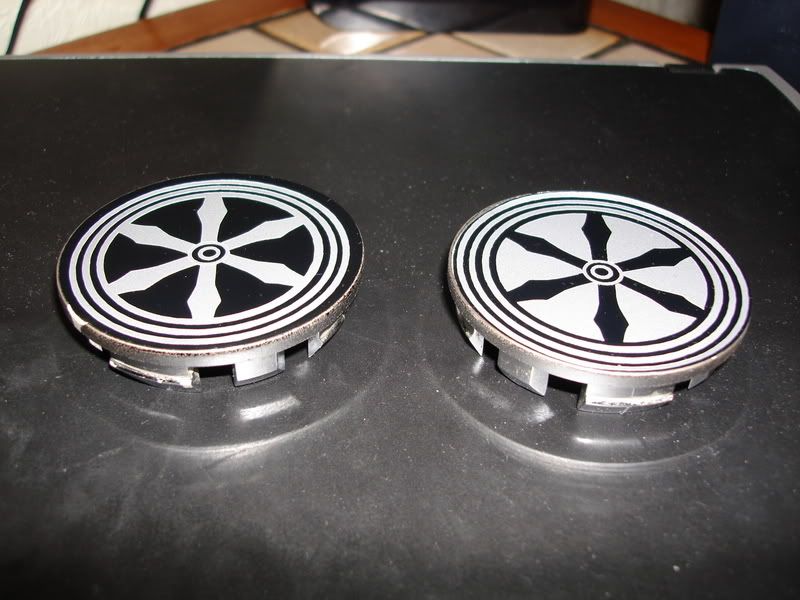 UD 2009 shots from Jon